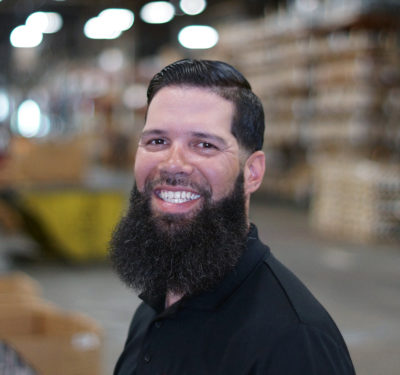 Miguel Lugo – Plant Manager / Toolroom Manager
Miguel Lugo is a Plant Manager & Tool room manager with Talan products.  In this role, Miguel leads/coordinates/manages a team providing all aspects of metal stampings.
Miguel is no stranger to manufacturing, having spent fifteen years at Talan Products with nine years as a manager and a member of Talan's senior leadership team, where he focuses on Safety, Continuous Improvement and allocating resources to achieve company goals.
Miguel started at Talan in 2003 as a general laborer and quickly moved into operating and setting up automatic stamping presses. By 2006 Miguel lead a department of thirteen employees where he focused on training and lead initiatives, that resulted in significant increases in efficiencies and reductions in scrap.
In 2009 Miguel was promoted Production scheduler/Supervisor.
In 2011, Miguel was promoted to Plant Manager/Toolroom Manager.  As a plant manager Miguel leads the manufacturing team with an emphasis on Safety, Culture and Continuous Improvement.  Miguel is responsible for 38 employees and has implemented and leads the companies NIMS based training and facilitates Kaizen events.  In the toolroom Miguel leads daily activities, as well as oversees all die builds, from the design to Production phases.
Miguel Lugo is married and has been with his wife since middle school (23 Yrs.) Together they have two daughters, Neveah (11) and Eliana (7).  As a family they enjoy bike rides, fishing, hiking and walks around the lake.  Miguel has a passion for motorcycles, drag racing and the sport of showing dogs.  Miguel and his family have bred and shown dogs for many years and today own four French bulldogs and an American Bully.