About Talan Products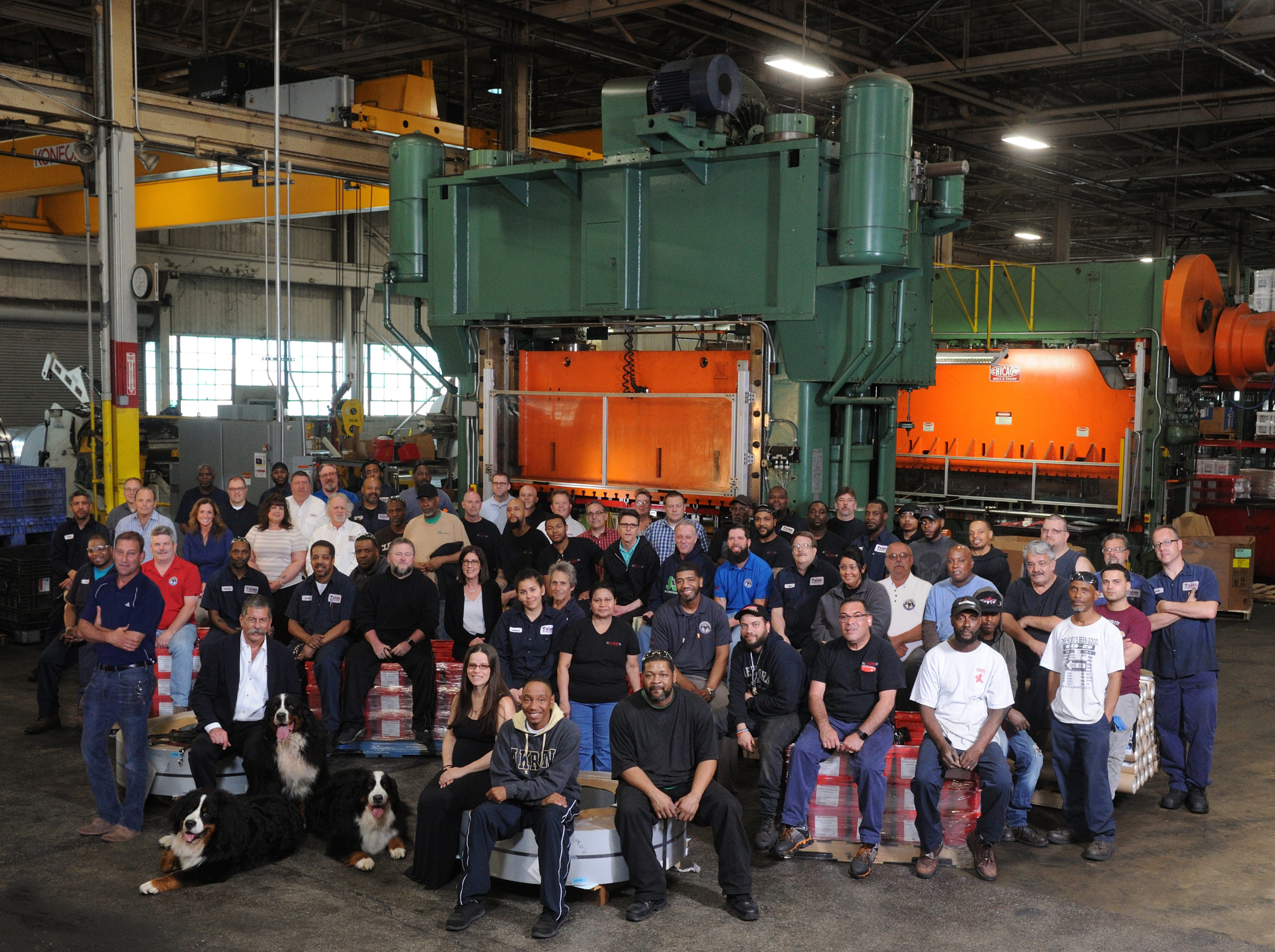 Talan Products was incorporated in 1986 and began by building one metal stamping die and running production for a single customer. Since then, our metal stamping company has evolved from a single product niche manufacturer to a diversified operation serving OEM's in a variety of industries.
The 1990's was a decade of impressive growth for our organization. We began the decade by moving to a larger facility and purchasing additional equipment to meet the production needs of our growing customer base. Over those years, based on our partnering philosophy, we added one major customer each year.
In 1992 Talan Products received its first award–the Inc 500 List of fastest growing privately held companies in the United States. Numerous awards for excellence in manufacturing and quality followed, and in 1999 we were awarded our ISO Certification.
Today, Talan Products is a full service metal stamping company and manufacturer of tooling and engineered parts dedicated to meeting and exceeding our customers' expectations. Over the decades we have become one of the most acclaimed and highly regarded stampers in the United States. We produce a variety of products for over 150 customers in the fastener, building products, appliance, hardware, defense and transportation markets.
Talan owners remain active in the company's day-to-day operations:
We are pleased to report we have retained our three original customers and still produce the first stamped part that started our business. As we move forward we will continue to upgrade our equipment, expand our facilities, and implement systems to improve our organization and service our customers. As one of the premiere metal stamping companies in the USA, let us partner with your organization to produce your engineered products.
Read more about Talan Products' history and our future:
Talan's Values, Mission and Vision for The Future
Terms & Conditions of Sale and Purchase