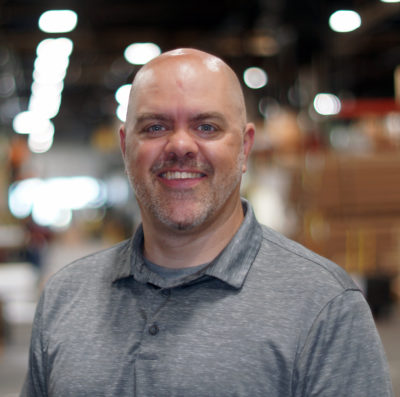 Brad Partee – Supply Chain Manager
Brad Partee joined Talan Products in 2016 and is the Supply Chain Manager responsible for overseeing and managing all related purchasing, customer service, inventory control, and logistics personnel, functions, and planning.  This includes all aspects of directly working with customers in numerous industries and suppliers of ferrous and non-ferrous raw materials.
Prior to joining Talan Products, Brad spent over seven years with American Roll Form Products in various Supply Chain Management related roles.  His last position was Director of Supply Chain where he managed all purchasing, demand planning, production scheduling, inventory control, and logistics functions and personnel.   Brad was also a part leadership team during the acquisition process of American Roll Form Products by Hynes Industries in 2015 and facilitated American Roll Forms' merger with Hynes in 2016.
Prior to transitioning into a career in Supply Chain Management, Brad was a Surface Warfare Office in the U.S. Navy.  From 2001 to 2008, he served in leadership and management roles onboard USS SIMPSON (FFG-56) and USS DONALD COOK (DDG-75), and as an Instructor of Naval Science at Iowa State University's Naval ROTC Unit.
In addition to numerous management, leadership, and military related training, Brad holds a MBA with a focus in Supply Chain Management from Iowa State University and a BA in History from Miami University.