Metal Stampings Company Talan Products Recognized as Silver Sponsor of SPRI 2013 Conference
January 9th, 2013
Talan Products, a Cleveland Ohio-headquartered stampings manufacturer is proud to be among the companies recognized as Silver Sponsors of the annual SPRI – Single Ply Roofing Industry conference devoted to educating people in the commercial single ply roofing industry.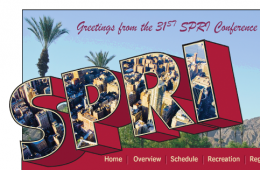 Membranes commonly described as "single-ply" are flexible sheets of compounded synthetic materials systems that provide strength, flexibility, and long-lasting durability as roofing materials. Because prefabricated sheets offer consistent thickness, they offer versatility in their attachment methods, and therefore are broadly used. Talan, a high volume stampings company provides a variety of attachment load plates which resemble intricate, specially designed washers used to secure material to roof substrates.
What kinds of roofing sheet goods are considered single-ply? SPRI identifies three major  categories of single ply membranes: thermosets, thermoplastics, and modified bitumens. Talan custom stamps to order the varied styles of steel load plates required for mechanical fastening of these single ply roof systems. We have worked for years with manufacturers of the roof systems to help design for manufacturability roof deck fasteners, specialty washers and load plates used in the roofing industry.  The SPRI 31st Annual Conference and Business Meeting will be held January 11 – 13, 2013 at the Miramonte Resort in Indian Wells, California. Talan's president, Steve Peplin will be attending. Please stop by and introduce yourself if you are at the conference.
Tags: SPRI 2013, trade show

Posted in: News