Crunching the Numbers – Inside Business (May, 2006)
May 23rd, 2006
Crunching the Numbers: Careful Financial Management Keeps Talan Products Flying High
By Morgan Lewis, Jr.
May, 2006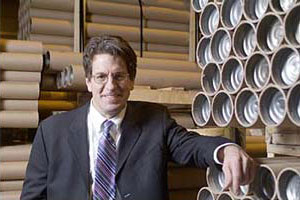 The only way to measure growth is to look at profits and losses, says Steve Peplin, co-founder and CEO of Cleveland-based Talan Products, a manufacturer specializing in metal stampings, tube forming and aluminum extrusions.
That's why every week Peplin generates a real-time financial report to analyze every cent coming in and going out.
"Every week we meet with all managers, put all the numbers on the wall and anything that's .1 percent over budget, we solve it," Peplin says. "So at the end of the month, there are no surprises. We've known all along."
For a company producing thousands of aluminum, copper and steel parts per hour, studying the numbers is critical for growth, and for Talan it has made the difference.
The company nearly doubled its revenue from $8.5 million in sales in 2002 to $19 million in 2005. Sales are expected to reach $23 million this year.
Likewise, Talan had 32 employees in 2002, which grew to 53 by 2005.
Such an expansion required Talan to move out of its 57,000-square-foot factory to a larger facility formerly owned by TRW Inc., where Peplin invested more than $1.5 million redesigning and adding equipment.
"We don't do just one thing right, we do thousands of little things right every day," Peplin says.
From Inside Business – May, 2006

Posted in: News