2007 Ernst & Young Entrepreneur of the Year® Finalist
July 23rd, 2007
Steve Peplin grows Talan Products Inc. by establishing strong customer relationships – (July 2007)
By Abby Cymerman
Smart Business Akron/Canton | July 2007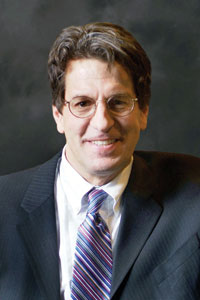 Sometimes the simplest of strategies can create the most successful results, as Steve Peplin, the CEO of Talan Products Inc., can attest.
The Cleveland-based company provides custom metal stamping, tube forming, aluminum extrusion and aluminum fabrication services for many industries.
Talan was founded in 1986 with one goal: Find a customer who needs a part made for them, and then obtain the expertise and equipment to manufacture it. When Talan started, it made one part for one customer. During its second year, the company added another part for another customer.
The challenge in being the sole manufacturer of one part for one client is that it leaves no room for errors. If a mistake is made, a project can become a losing proposition, and too many losses could spell disaster.
Through its philosophy of partnering with customers, an idea that was just evolving in the '80s, Talan found itself in a unique position. The company's first two customers, as well as its third and fourth, continue their business relationship with Talan today.
Peplin takes an innovative approach to running Talan. Through open-book management, financial metrics are shared with the entire work force. Profit and loss reports are generated weekly and compared with the annual budget during meetings. Any variances over .1 percent are analyzed or discussed.
He has found that sharing this information with employees brings them together and keeps everyone working toward a common goal. By basing bonus plans on controllable costs and company profitability, all employees — not just the managers — are able to keep their eye on the ball.
Peplin strives to retain his employees and improve his work force through training initiatives and remedial training to enhance areas that are found to be deficient. His executive team is given proficiency and emotional intelligence assessments, as well as traditional and nontraditional leadership training.
Always looking toward the future, Peplin plans to maintain his company's proven winning formula: Provide excellent customer care and success will follow.

Posted in: News